Our Minister
Rev. Samaya Oakley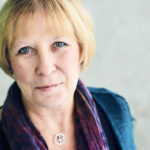 Welcome – and thank you for your interest in learning more about and exploring the possibility of making South Fraser Unitarian Congregation your spiritual community programs. Come join us for worship on Sunday afternoon or come participate in one of our community. I hope you'll come see all that our congregation has to offer.
As your minister, I believe that the task I am called to is fund, feed, nurture, nourish, legitimate and authorize a counter-imagination of the world. This is done through preaching and worship for that is transformational, and with careful attention to our concept of knowing.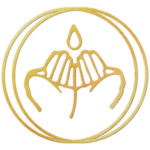 We each need to be held in compassion and to hold others in compassion. My life experience has taught me that the more I can enter into relationships and my ministry, to walk with people with an attitude of compassion, a new way begins to open up so as to allow me to find a new way to live with grace, with Spirit, in this world. The inner light within me shines brightest when I step into compassion in all of my interactions. When I do this, I invite people to experience their own sense of the divine.
I joined South Fraser Unitarian Congregation as Minister in August 2016. I have been involved in Unitarian Universalism regionally, nationally and continentally for over twenty years.
I completed my Masters of Divinity at Vancouver School of Theology. I consider myself blessed to have served as the Youth Program Coordinator at the North Shore Unitarian Church for close to fifteen years. It was with their encouragement that the minister in me was able to emerge. My internship year was spent at the Unitarian Church of Calgary. I also hold certificates in Business Administration and Life Skills Coaching.