Minister's Column
How Are We Going to Pay Attention?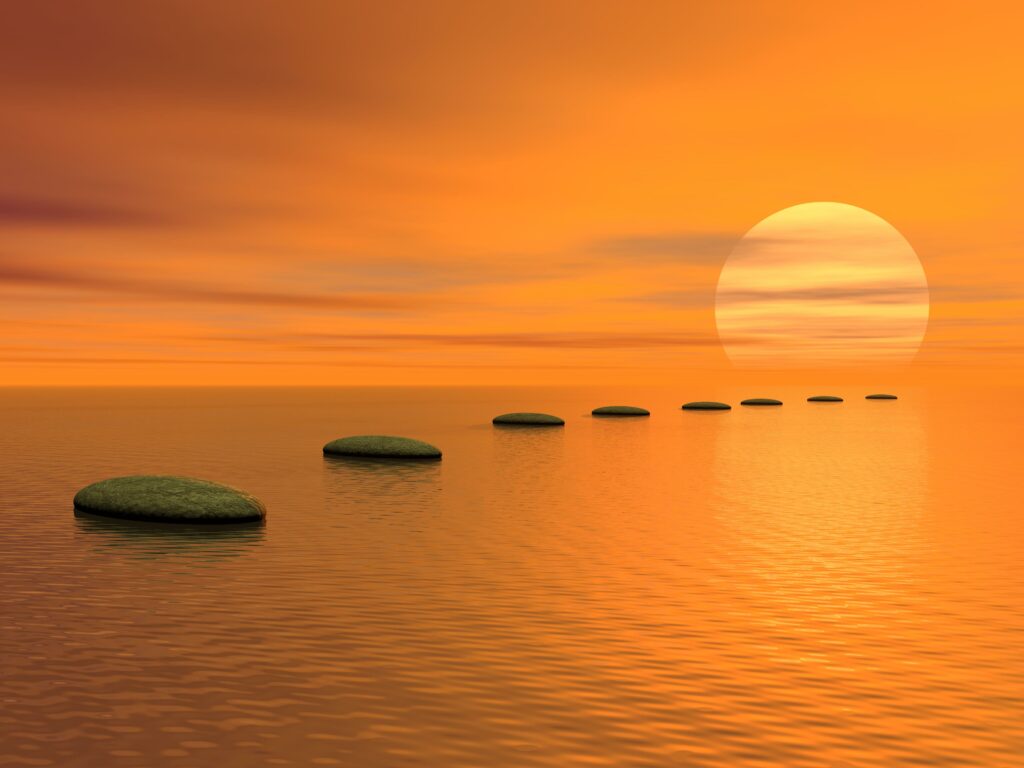 I'm not sure about you, but for me, when I get stressed and overwhelmed with the state of the world in which we live in, I forget to pay attention. And when I forget to pay attention, I break things and things go wrong more easily than at any other time! Just the week before Christmas, I broke two things where glass shattered all over the kitchen. One break wasn't that serious, the other was a beautiful bowl gifted to me – a real loss indeed.
It was when that bowl broke, that I realized that I needed to pay more attention to being fully present in each and every moment. I was already taking time in my morning meditations to pay attention to my breath, to be focused on it entering and leaving my body and not to get lost in my thoughts. And obviously, given the times we live in, that was not enough. Don't you find that it's often easier to give lip service to this kind of attention as opposed to actually living it in each moment?
And that can be hard as we bring a close to 2020. There's so much to let go of, so many lives that have been affected. I'm reminded of the words of Pablo Coehlo where he says, "It's the simple things in life that are the most extraordinary." Ahh! That began to shine some light on my predicament because I realized that when I take the time to pay attention to each moment, I have the opportunity to be aware of the extraordinary, or the holy hiding in the ordinary events of our lives. The events of this past year have the possibility of being a reminder of what we forget that is already alive and well inside of us.
And this is where paying attention becomes a spiritual practice, because if we allow it, we can become aware at each and every moment of our connection to those around us by being open, available, and curious. The speaker at Winter Eliot, Guy Dauncy, invites us to embrace our creativity mode and to have the response to life's happening is predominantly yes! I find that when I pay attention to those around me, I let go of my fears, my judgements, my fear of learning, changing, and growing as a person. I want to live in that place where the ordinary becomes the sacred; where my eyes are opened to the places where love is in abundance and where very simple gestures make a profound difference.
And so, one of the ways we can get through these unprecedented times is to bring back to life the practice of paying attention. Each time a phone rings can be a reminder to breathe, pay attention, and look for the sacred. Each time we greet someone, we can take a moment to breathe, pay attention, and focus on the sacred or holy in that interaction. These are the small acts that string together to make a life. At least, I hope that by doing so, I'll not break as many things in my life!
[ministers-column]
---
Why I Come to Church?
Do you feel passionate about coming to church and want to share a brief message with everyone in the community about it? Starting in October, we'll be adding a new element to our Sunday services where you can share a brief (2-300-word maximum) message about why you come to church. Please contact Rev. Samaya if you have questions, would like to sign up, or would like more information.
When to Call the Minister
Many people wonder when it's appropriate to call the minister to deal with pastoral care concerns, particularly with such an active caring community such as SFUC and with a three-quarter-time minister. Samaya is available to meet with you in times of difficulty for pastoral guidance visits at a coffee shop, at a hospital, or in your home. Her visit with you would typically be for short-term sessions of listening, support, and spiritual guidance. If longer-term conversations are needed, she would be happy to refer you to someone with skills in the area needing assistance. For more information please contact us.
Services Available from Your Minister
Child blessings, dedications, coming of age celebrations, saging rituals, home blessings, pet blessings, renewal of vows – all of these things share a common element: services available from your minister. If you're interested in any one of these rites of passages, please feel free to contact Rev. Samaya.
What to Expect from Your Minister
As part of the ongoing information about what you can expect from our minister, please know that when you visit our minister for pastoral conversations, you can expect that your conversation will be held in confidence. What you share will not be shared with any other person without your express permission. Our minister will encourage direct communication to resolve issues you have with other people.
Samaya's Office Hours:
Rev. Samaya's office hours are for those of you who are in the area and can drop by and visit with her about what's on your heart or mind. Office hours are held on Thursdays from 10 am to noon. Here's where you can find her over the next couple of weeks:
On Thursday, June 6th you can find her at Java Express, located at 15090 North Bluff Road in White Rock.
On Thursday, June 13th she'll be at McBurney's Coffee and Teahouse. McBurney's is located at 20504 Fraser Highway in Langley.
If these times don't work for you and you'd like to arrange for a one-on-one in-home visit, please contact her to set up a time. She sets aside Tuesday mornings typically for one-on-one in-home visits, but other times are available depending on schedules. Please feel free to call her at 604-323-4341.
Rev. Samaya will be away from Sunday, June 16th through to Saturday the 22nd to attend the UU Ministers' Association's Ministry Days, three days of professional development for UU ministers, followed by four days at the UUA's General Assembly in Spokane, WA. As usual, she is available in the case of emergencies and she will answer emails sporadically throughout the week.
As Rev. Samaya is our three-quarter time minister, she is available to take your calls on Monday, Tuesday, and Thursday from 10 am to 4 pm, as well as on Tuesday evenings to 9 pm. Emails will be responded to within 72 hours. If you need a response in less time than that, or in cases of emergencies, please feel free to call her.