This is your chance to listen carefully. Your whole life might depend on what you hear.

Joyce Sutphen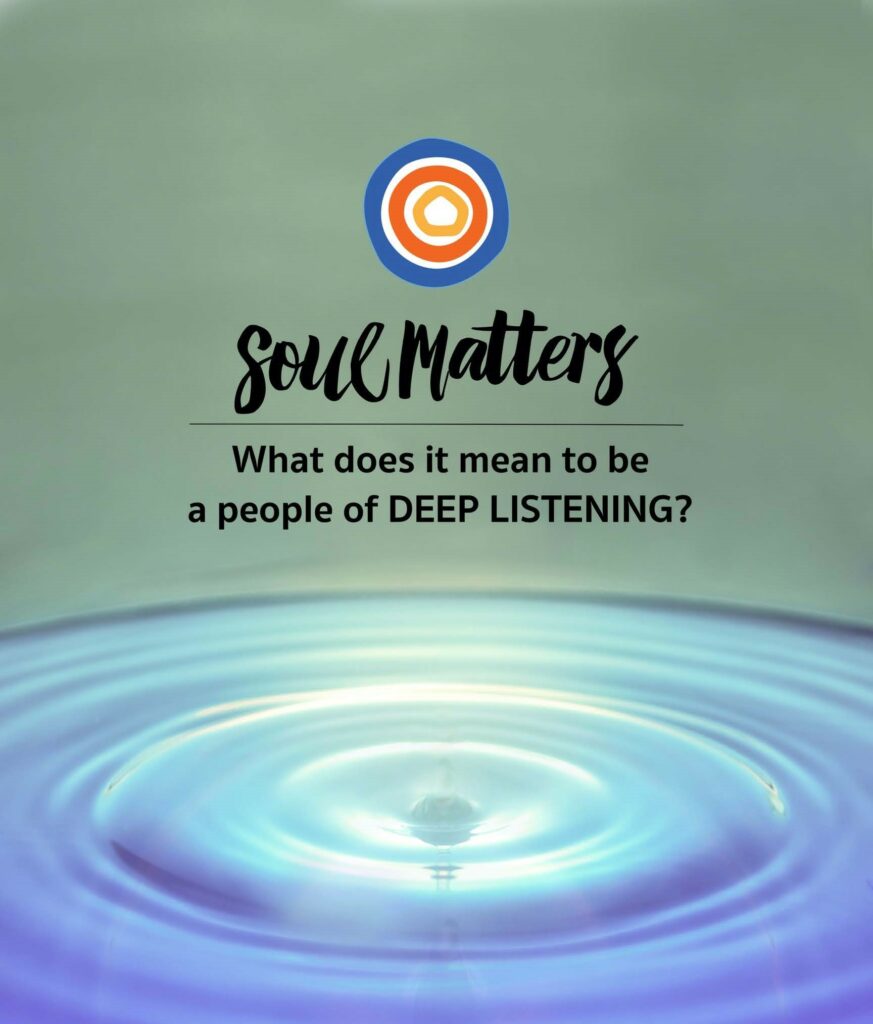 Listening helps us find our way. The listening of therapists allows us to navigate our way through life. We turn to prayer to hear God's guidance. We listen to experts so we can get ahead. Like a flashlight that leads us through the darkness, listening helps us keep on course.
And yet our faith says not quite. There's so much more to it than that. Listening doesn't just guide us through the world, it says. It also creates our world.
Just think about why you listen to those close to you. Is it really just to gather information? To hear the other clearly? Or is it because you've discovered in those rare moments of deep listening that a space suddenly opens up? A space that feels sacred. A space that, once you've experienced it, you never want to leave.
his is why the flashlight way of understanding listening is so limited and limiting. Listening's value isn't just instrumental. It doesn't just help us collect and expose information. It's not just a tool.
It's a place.
Those voices calling us home are our home. We don't have conversations; we are our conversations. Listening literally determines the world we live in. And whom we become.