Vigil for Peace: Post US Election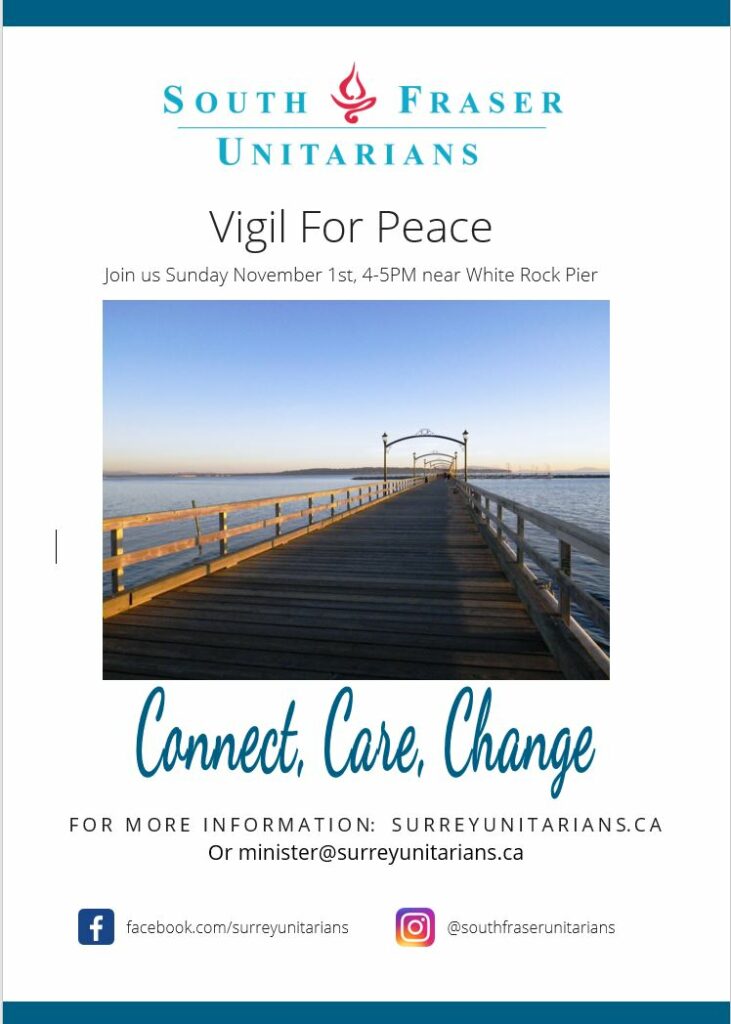 November 1, 4pm at White Rock Pier
South Fraser Unitarians recognize that many Americans are worried about a peaceful transition to power after the US election on November 3. We wish to show our support for peace in accordance with our UU principles:
The right of conscience and the use of the democratic process within our congregations and in society at large;
The goal of world community with peace, liberty, and justice for all;
Candles will be provided. Creative signs are welcome. Please download the poster and send to anyone you think might like to join us.
For more information, contact minister@surreyunitarians.ca