Book Club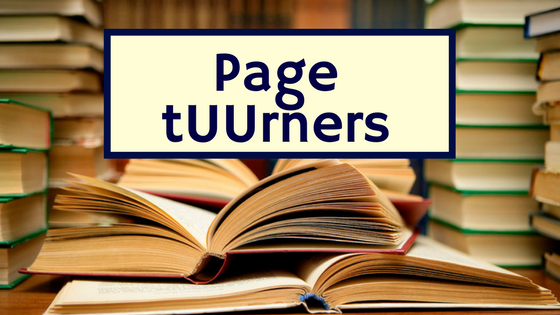 Every third Monday afternoon of the month, the bookclub gathers virtually by Zoom. We like a challenging read – stories of immigration, feminism, and moral dilemmas. We favour Canadian writers and try to choose titles available from our public libraries. Readers looking for an on-going discussion group and those who are attracted to a specific book but cannot commit to the ten book challenge are welcome.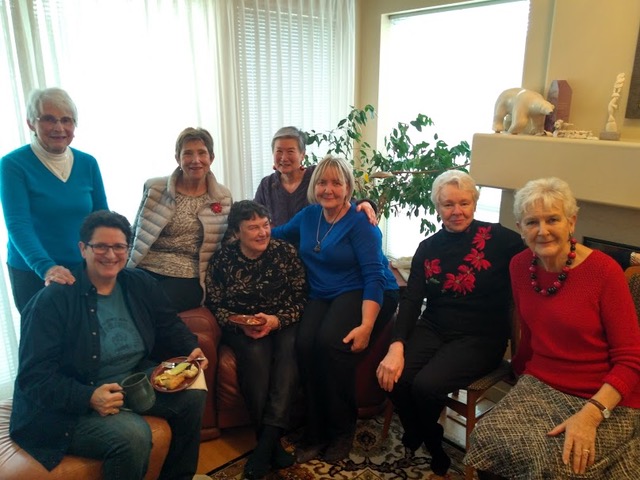 Our 2021-2022 Lineup
---
September 20 "Breath" by James Nestor
October 18,  "Picking Cotton" by Jennifer Thompson-Cannino & Ronald Cotton
April 9 "Twice Born" by Margaret Mazzantina
November 15 "A Sunless Sea" by Anne Perry
December 20 "American War" by Omar El Akkad
January 17 (2022) "The Outlander" by Gil Adamson
February 21 "Becoming Mrs. Lewis" by Patti Callhan
March 21 " Mornings in Jenin" by Susan Abulhawa
---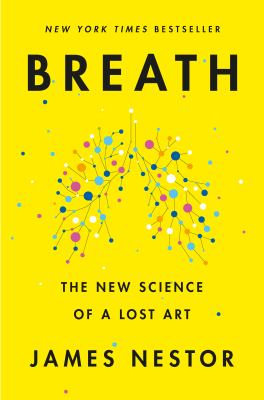 Breath : The New Science of a Lost Art
by James Nestor
No matter what you eat, how much you exercise, how resilient your genes are, how skinny or young or wise you are, none of it matters if you're not breathing properly. There is nothing more essential to our health and wellbeing than breathing: take air in, let it out, repeat 25,000 times a day. Yet, as a species, humans have lost the ability to breathe correctly, with grave consequences. Science journalist James Nestor travels the world to figure out what went wrong with our breathing and how to fix it.
Source: Surrey Public Library (click to reserve or borrow now)
---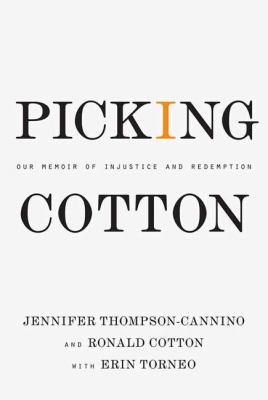 Picking Cotton: Our Memoir of Injustice and Redemption
by Jennifer Thompson-Cannino & Ronald Cotton
At the end of the Second World War, Cyril Conroy combines luck and a single canny investment to begin an enormous real estate empire, propelling his family from poverty to enormous wealth. His first order of business is to buy the Dutch House, a lavish estate in the suburbs outside of Philadelphia. Meant as a surprise for his wife, the house sets in motion the undoing of everyone he loves. Cyril's son Danny and his older sister Maeve are exiled from the house where they grew up by their stepmother. The two wealthy siblings are thrown back into the poverty their parents had escaped from and find that all they have to count on is one another.
Source: Surrey Public Library (click to reserve or borrow now)
---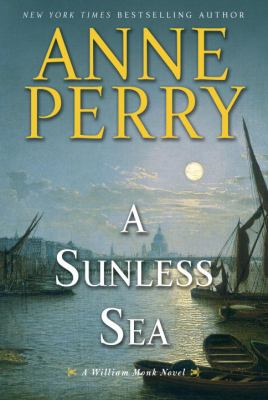 A Sunless Sea
by Ann Perry
As commander of the River Police, Monk is accustomed to violent death, but the mutilated female body found on Limehouse Pier one chilly December morning moves him with horror and pity. The victim's name is Zenia Gadney. Her waterfront neighbors can tell him little, only that the same unknown gentleman had visited her once a month for many years. 
Source: Surrey Public Library (click to reserve or borrow now)
---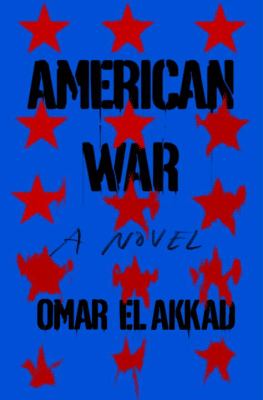 American War
by Omar El Akkad
Sarat Chestnut, born in Louisiana, is only six when the Second American Civil War breaks out in 2074. But even she knows that oil is outlawed, that Louisiana is half underwater, that unmanned drones fill the sky. And when her father is killed and her family is forced into Camp Patience for displaced persons, she quickly begins to be shaped by her particular time and place until, finally, through the influence of a mysterious functionary, she is turned into a deadly instrument of war.
Source: Surrey Public Library (click to reserve or borrow now)
---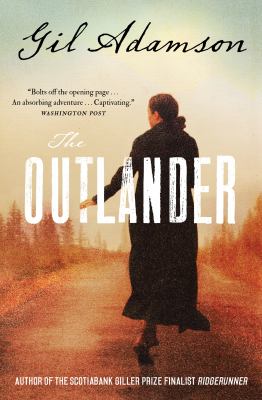 The Outlander
by Gil Adamson
In 1903, a mysterious, desperate woman flees alone across the West, one quick step ahead of the law. She has just become a widow by her own hand. Two vengeful brothers and a pack of bloodhounds track her across the wilderness. She is nineteen years old and half mad.
Source: Surrey Public Library (click to reserve or borrow now)
---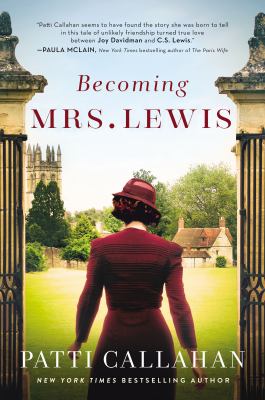 Becoming Mrs. Lewis
by Patti Callahan
When poet and writer Joy Davidman began writing letters to C. S. Lewis–known as Jack–she was looking for spiritual answers, not love. Love, after all, wasn't holding together her crumbling marriage. Everything about New Yorker Joy seemed ill-matched for an Oxford don and the beloved writer of Narnia, yet their minds bonded over their letters. Embarking on the adventure of her life, Joy traveled from America to England and back again, facing heartbreak and poverty, discovering friendship and faith, and against all odds, finding a love that even the threat of death couldn't destroy..
Source: Surrey Public Library (click to reserve or borrow now)
---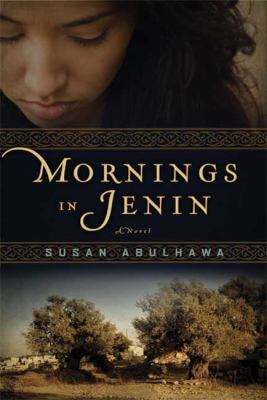 Mornings in Jenin
by Susan Abulhawa
This is Amal's story, the story of one family's struggle and survival through over sixty years of the Palestinian-Israeli conflict, carrying us from Jenin to Jerusalem, to Lebanon and the anonymity of America.
Source: Surrey Public Library (click to reserve or borrow now)