White Fragility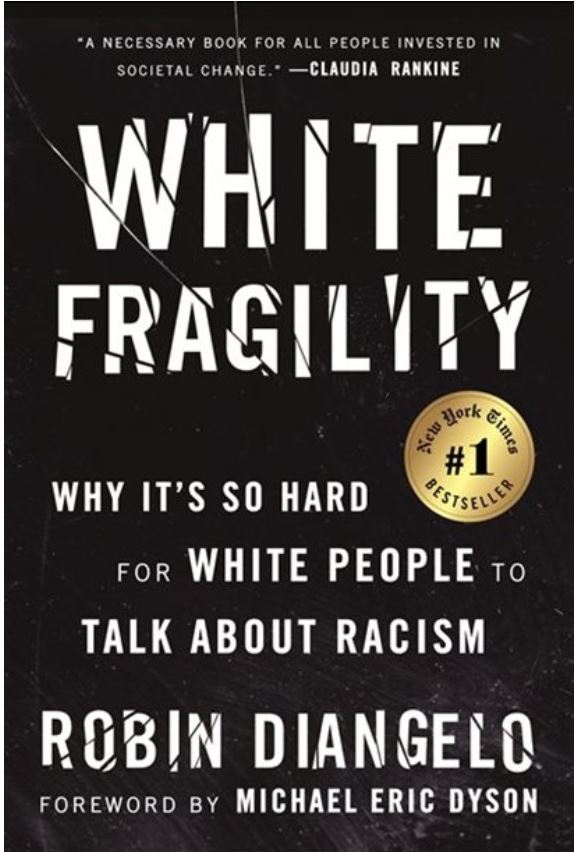 You're Invited to a Discussion Group on White Fragility!
You're invited into a group that will examine and discuss the ideas Robin DiAngelo presents in her book entitled White Fragility: Why It's So Hard for White People to Talk About Racism (Beacon Press, 2018). Written with white people in mind, participants are invited into the work of learning skills to disrupt racism as a Unitarian Universalist faith commitment and practice. Together we'll explore paths to come to terms with our own and others' fragile, defensive, and coded responses when a conversation turns to race.
Over three sessions, we'll examine ways that conversations about race, either interracially or among white people, can—whether one is aware or not—reinforce racial hierarchy. We'll engage in a series of questions, activities, and reflection and sharing opportunities to find, in your stories and experiences, ways in which they have upheld and reinforced the culture of white supremacy.
Join us on Sunday, September 27th at 3 pm for an organizing session where we'll set dates and times for our three sessions (October, November, and December). In order to prepare for the discussion circles, you'll need a copy of the book.
For more information, contact Rev. Samaya Oakley.