End-of-Life Services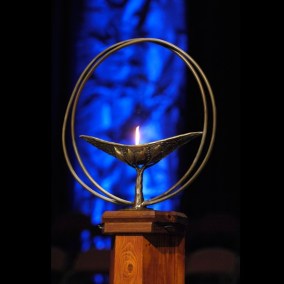 Rev. Samaya offers compassionate support as she guides the family through the creation of a ceremony that celebrates the unique life of the deceased. There are options for honouring those who have passed on … a funeral with the coffin present, followed by a grave- side service, or a memorial ceremony/celebration of life, or a a scattering of ashes dedication at a later date. Rev. Samaya is able, in co-operation with the family and/or friends, to create a ceremony that reflects the departed person's values and traditions. The service may include stories, singing, readings or rituals.
Rev. Samaya would be honoured to officiate at a memorial service for your loved one. She will partner with you to create a service that creates meaning and depth in a way that honours your loved one.
Please email minister@surreyunitarians.ca for more information.